***
"So Frequently we mistakenly believe that our children need more things, when in reality their silent pleadings are simply for more of our time."
***President Thomas S. Monson
(Ensign May 1994)

Monday, September 29, 2008
Thursday, September 25, 2008
I'll bet that most people who know me, know that I love Mountain Dew. For those of you who didn't know that, I love Mountain Dew, I really do! Yes, it's bad for me. Yes, I shouldn't drink it. And yes, it's a bad habit (I have many, trust me!)

Habits.......they're so tough to break, aren't they? I wasn't very willing to give it up, or I'd give it up for awhile and then go right back to it. I suppose that's how a lot of bad habits are. But, it's not impossible. I decided a few weeks ago that enough was enough and I was just going to stop drinking it. Which may be harder than you think, because Chad loves Pepsi. It's hard to watch him drink Pepsi and I don't get my Mountain Dew. I decided to do it, though and stick to it this time. I was determined.

So, has it worked? Have a manged to kick that bad habit of mine? Yes, yes I have. And if you can believe it, Chad hasn't been drinking Pepsi either!!! He didn't think it was fair to drink it in front of me. (I didn't think it was either) I guess I can pat myself on the back for kicking one bad habit and then get to work on all the other bad habits I have.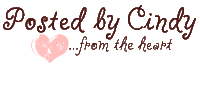 Tuesday, September 23, 2008
Monday, September 22, 2008
Friday, September 19, 2008
Thursday, September 18, 2008
Wednesday, September 17, 2008
Tuesday, September 16, 2008
Friday, September 12, 2008
Thursday, September 11, 2008
Tuesday, September 9, 2008
Monday, September 8, 2008
Saturday, September 6, 2008